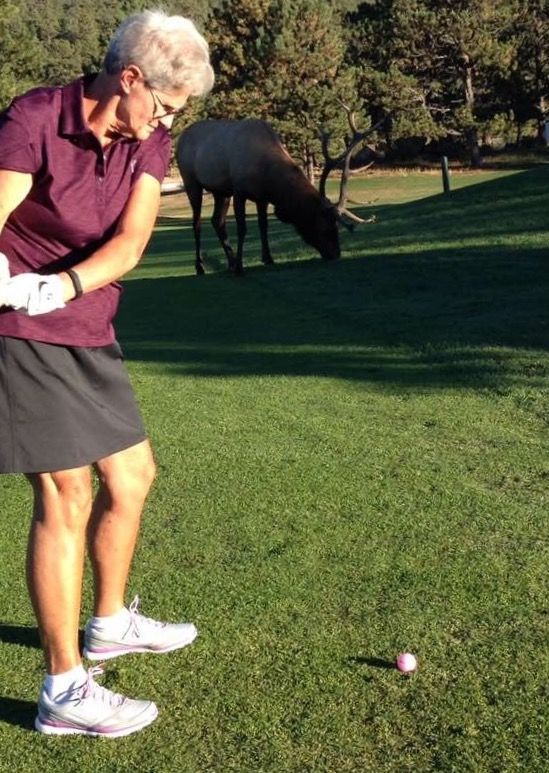 It's not every day that you get the opportunity to play through a 6 X 6 1,000 pound bull elk unless you are playing 18 holes in Estes Park. The course is not only beautiful and challenging in it's own right but the local elk make is much more interesting than your average course. I am not sure what Arnold Palmer would do but you just have to play through.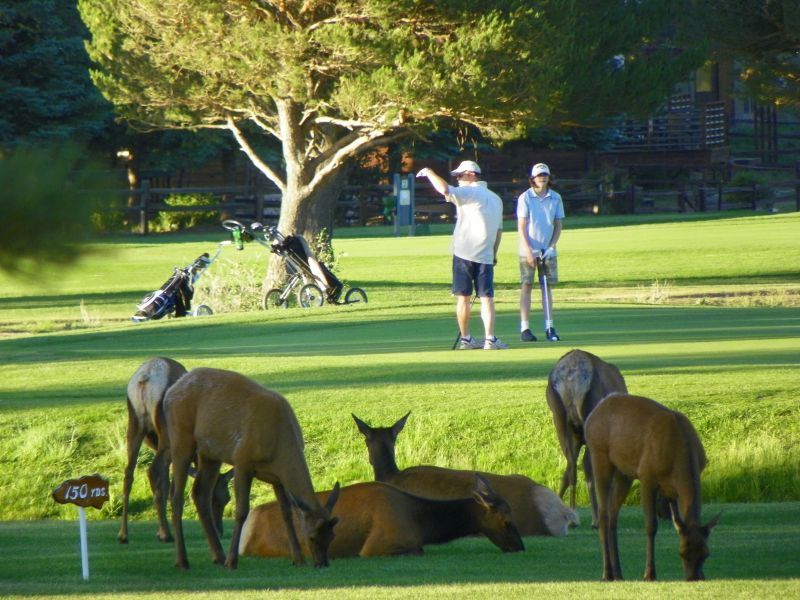 Golfers are often times side by side with the wildlife and particularly the elk when golfing on our courses. The elk know where the good grass is and they choose to hang out with the nice green well cared for grass that the courses provide.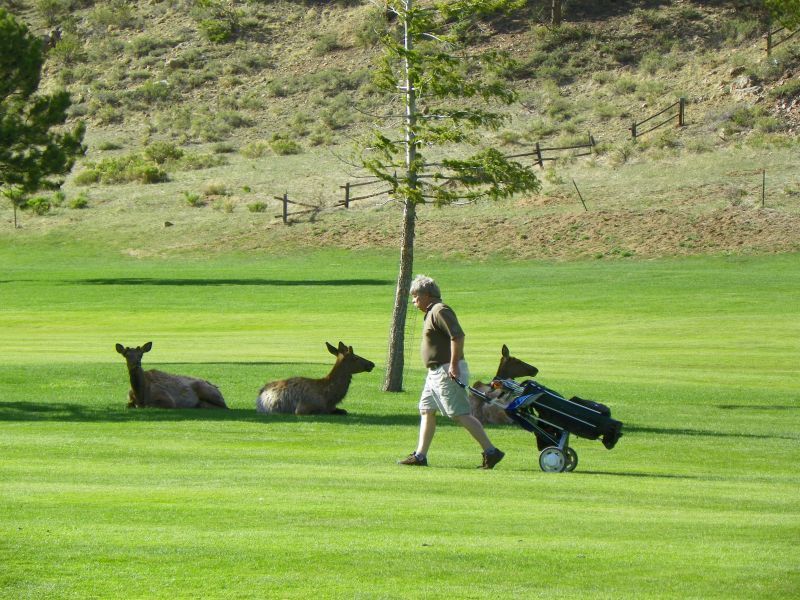 The nine hole course has portions of the course closed in the Spring because that is where some of the cows choose to calf. Then it becomes dangerous for the golfers as they will protect their young ones. You never want to get between a calf and her mother.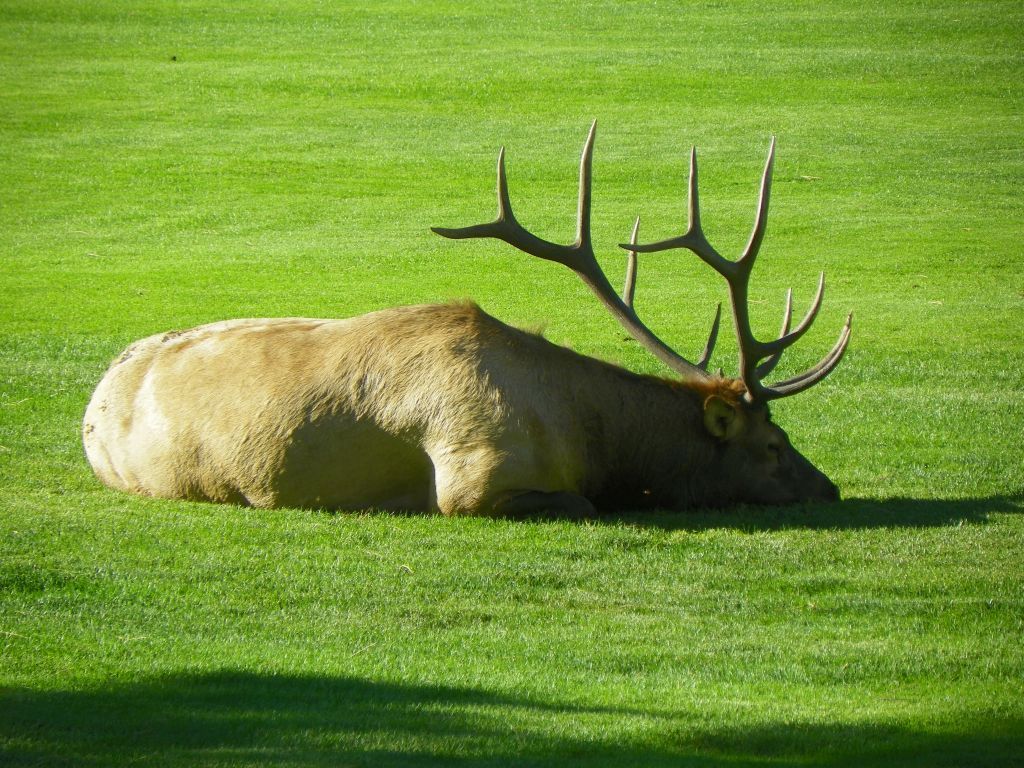 Even though it's on a golf course and even though it's recreation this big fella just got tired of carrying those heavy things around all day and decided to have a rest. You have to be a much better golfer than Gerald Mayo is before attempting to play through a hazard like this one.
Looking for an amazing round of golf with exquisite scenery, and some new challenges. Come on up and visit us in Estes Park.