Every Thursday Estes Park is booming with business. Business at the Farmer's Market in downtown, that is. The vendors are set up by 8:00 am and packed up for the day at 1:00 pm. Local business owners flock from the Estes Valley and surrounding areas to share their product with the local families, tourists, and pets.
The Farmer's Market is busy because of the vendors that attend. Vendors like Mike with Mountain Man Nut and Fruit Company. He has a wonderful, warm personality that welcomes customers to his table of delicious snacks and treats. Mountain Man Nut and Fruit Company prides themselves on making snacks and treats to fit any diet. This includes treats that are gluten free, sugar free, low carb, non-GMO, and the list goes on. No matter what your diet they have a treat to fix your craving and help keep you on track.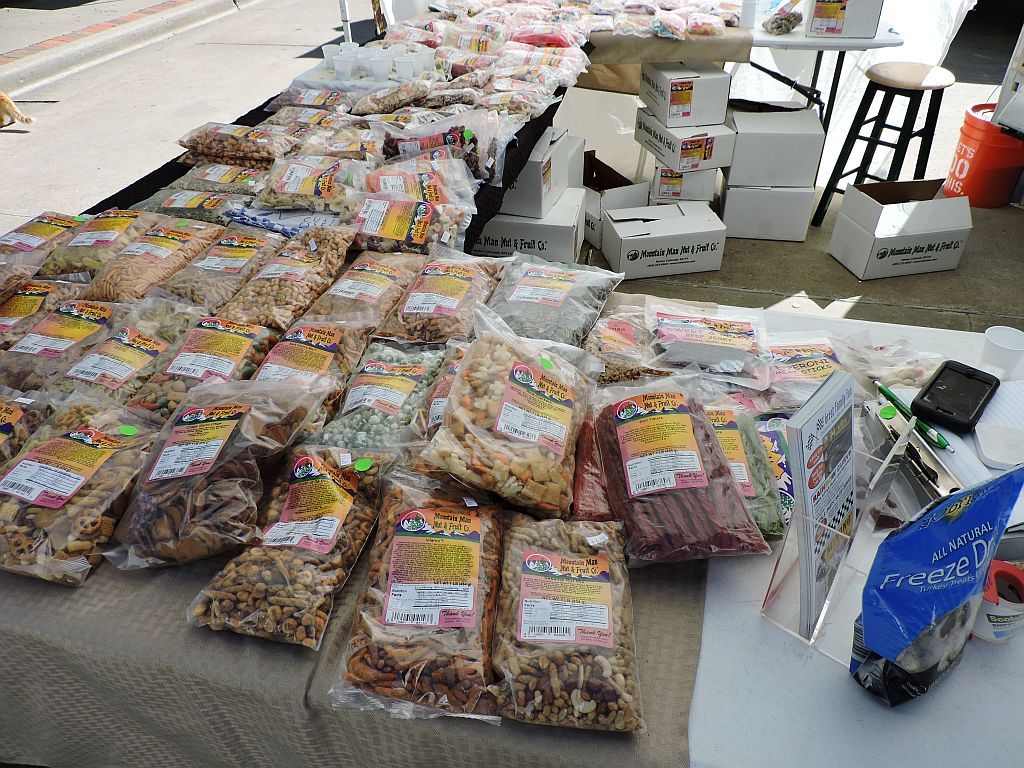 After my conversation with Mike I ventured down a few more booths and met Jo. Jo was eager to invite me to her wine tasting table and I was eager to join. Her outgoing and bubbly personality drew me to her table and put a smile on my face. I was sad to leave Jo without tasting some of her wines but, she can expect me to revisit when I am not there for work.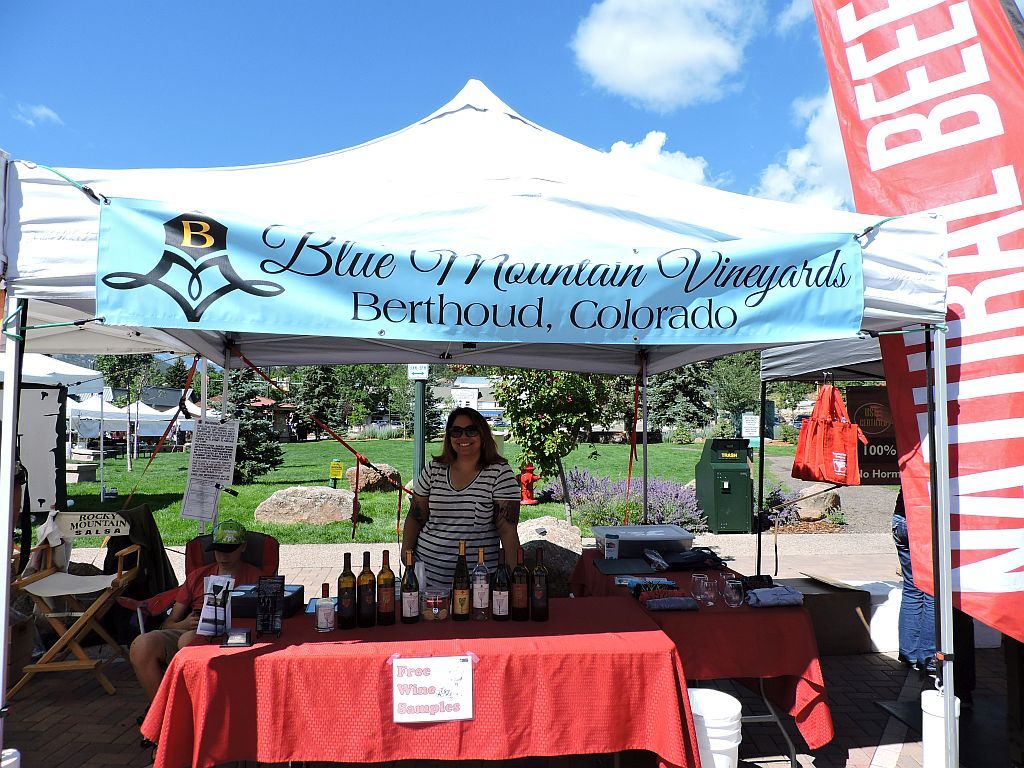 I then ventured down to the Styria Bakery booth. The Austrian based bakery had loaves of all sizes and flavors available. They make all of their breads naturally without sugar or oil for a lower glycemic index. Their light sourdough based breads such as the roasted garlic, white Tuscan, and Asiago cheese are wonderful for every day meals. Where as, their multi grain and rye breads are best for those trying to watch what they eat a little closer. They also have a selection of potato and dessert breads.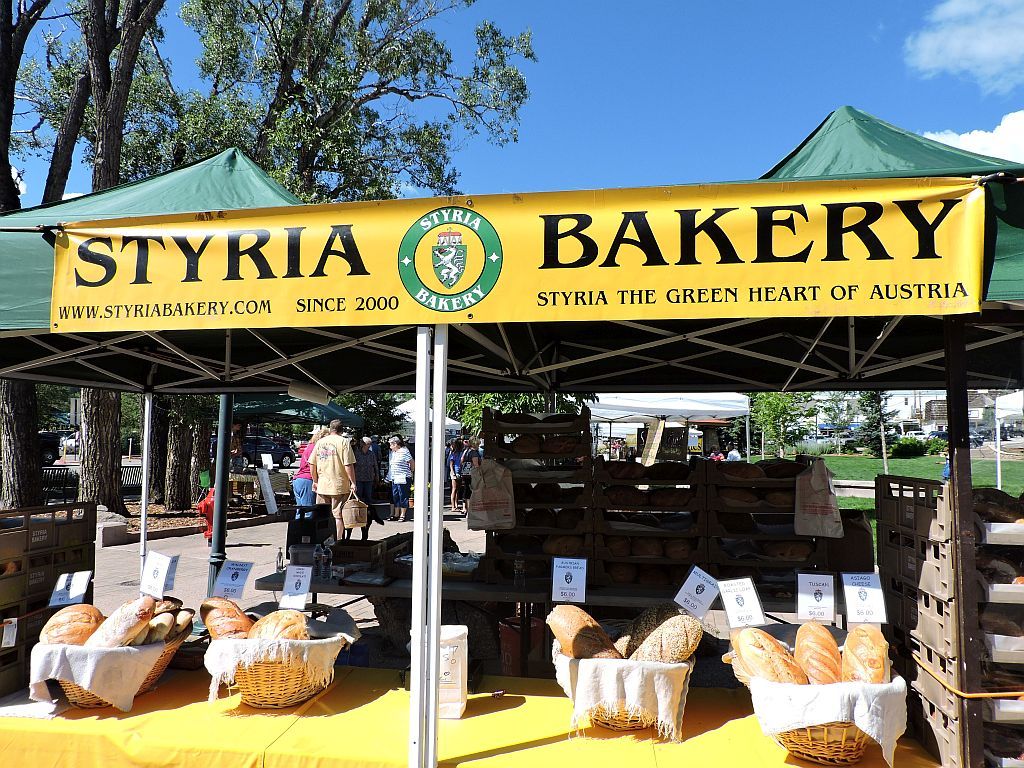 I ended my farmer's market visit with some beautifully colored produce. The two girls behind this booth were from the family that grows these crops. These girls were selling everything from broccoli, zucchini, carrots, squash, potatoes, lettuce, corn and more.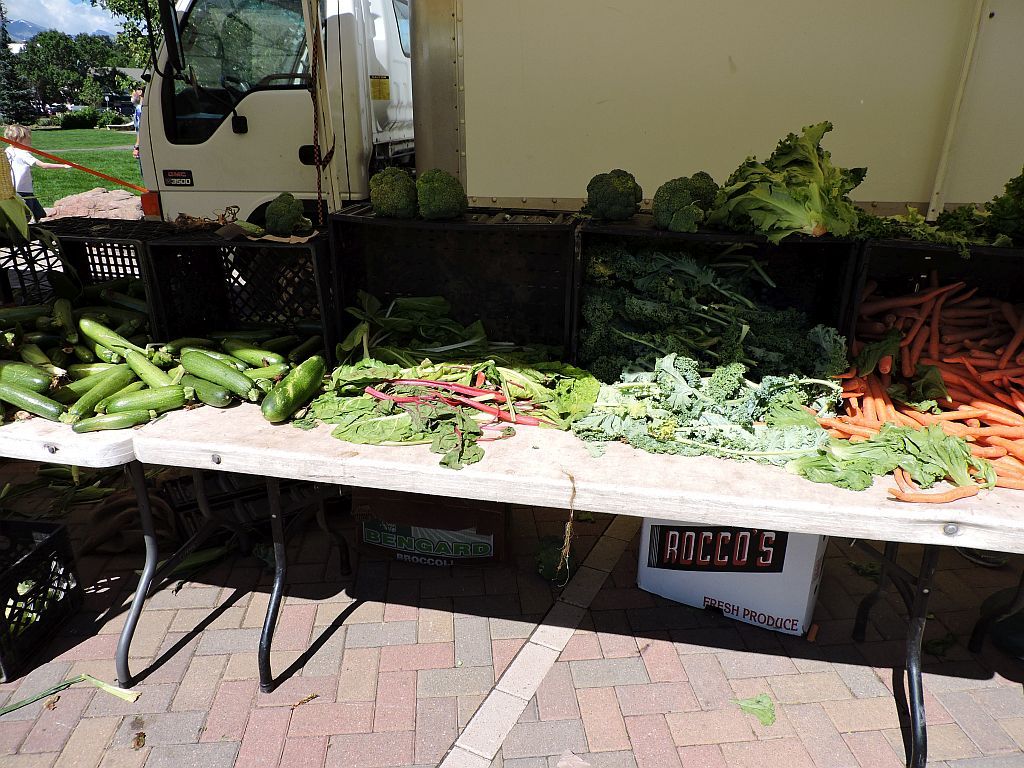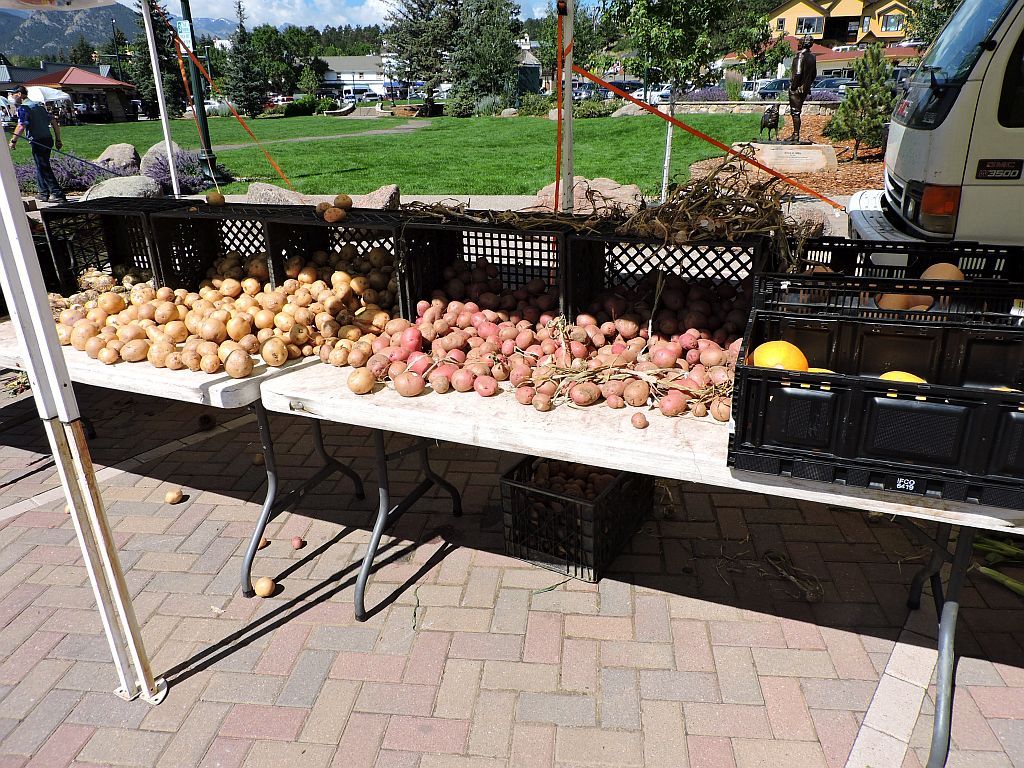 I'm upset I didn't catch the name of their farm but, I will be back next week to buy some of this wonderful,locally grown food. What better way to showcase our special village than our friends and family sharing their business with us. This next week try to make a trip downtown Thursday morning and meet some of these wonderful folks. You can't beat the hospitality or the product.