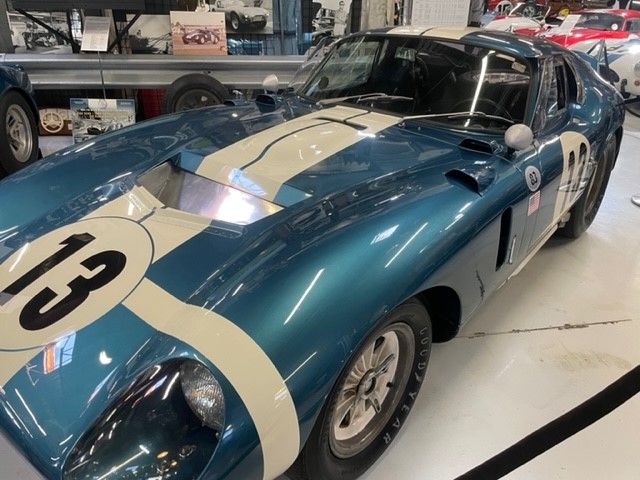 Shelby Car Museum
The Estes Park car club plans trips from time to time to area museums and places of interest. Recently we traveled to the Shelby American Collection in Boulder, Colorado. This collection is unique in that it features race cars from the 1960s. Cobras, Mustangs, and the GT-40 cars from the famous "Ford vs Ferrari" era are on display along with memorabilia from that era. Some of the unique items they have include models and toys, engines, and molds that were used to make some of the GT-40s. There is also a display of a vintage workshop with tools. Many of the cars are on display with some of the trophies they won racing.
If you are at all interested in vintage cars this museum is worth the trip. It is one of the places in the area that is kind of hard to believe that it is located here. Many of the cars are still raced and shown in events around the world!
The collection plans to expand to an additional building in a year or so. They have many more items and cars stored that will then be able to be displayed.
The Shelby American Collection is located at 5020 Chaparal Ct. in Boulder, Colorado. They are open on Saturdays from 10am to 4 pm and admission is $5 per person. For more information visit https://www.shelbyamericancollection.org/